Last Saturday I had the pleasure of attending a local 1920's themed ball with some close friends and family and we truly had a wonderful time. I'll be the first to admit that the 'twenties is not my most favorite era of historic dress (personally the silhouette doesn't suit my curvy figure) but it is always fun to try something different and I always say, if you're going to do something, you may as well do it properly! I've always preferred eras that have focused on nipped-in waists for womenswear (I've always been enchanted with corsetry in particular) but I have to say that I do admire the beautiful beadwork and intricate detail of the 1920's regardless of the lack of attention to the waist. TV series like Downton Abbey, Miss Fisher's Murder Mysteries (which I'm proud to say is filmed in Melbourne) and The House of Elliot have always captivated me with their elegant costumes. These shows have won me over to the era and made me give it a second chance (so to speak) and I do recommend checking out them out if you haven't already!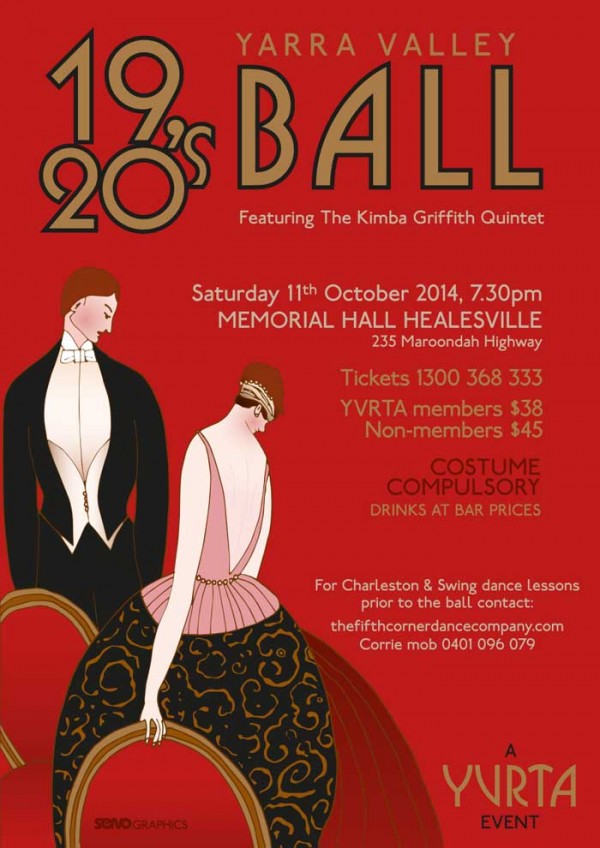 I spent most of Saturday getting ready as I attempted to transform myself into a 1920's socialite. I've never been particularly good at styling my hair, but I was determined to come up with an authentic hair and makeup look. My hair is naturally dead-straight and goes down to my waist, so I was a bit intimidated with what to do with it. A friend suggested watching this tutorial by Cherry Dollface and it was a great help. My hair is a lot longer than hers, and I didn't have all the tools, so I used it as a rough starting guide and adjusted the method to suit me (do give the video a watch though, as the section on finger-waves was particularly helpful). I forgot to take step-by-step photos of the process but I'll try to explain what I did (in case any of you readers have hair like mine!).
As I don't own a hair-curler, I sectioned my hair off the night before, dampened it, braided the back section into three braids, massaged some mousse into them, and left them to set overnight. The next day I let the braids out and I had lovely voluminous hair with which to play. I pinned the front section out-of-the-way, then teased the back section a little, just close to my scalp. I then sectioned off half my hair and made a low ponytail at the base of my neck with the lower half. I pinned up the ponytail making sure to keep the hair as flat and low as possible (instead of just a round bun), then smoothed the top half of my hair and pinned that back as well. (I used hair spray at each stage as my super silky hair doesn't typically hold a style!)
It was then time to attempt the finger-waves. These took me about an hour to get sitting (close to) right and it definitely helped wetting my hair first and combing through some mousse. I tried using a comb to set the waves but I couldn't get them to sit right so ended up manipulating my hair with my fingers. I used the clips to hold it all in place and then let it dry/set while I did my makeup. I watched these two tutorials (here and here) to get a good idea about how to do my makeup. In the end I quite surprised myself with my hair and makeup as it was better than I'd expected! Allowing plenty of time really helped and although I wouldn't do this look all the time, it was fun to see myself looking so different! The thin eyebrows were particularly amusing to me as they're a very different shape to how I'd normally do them!

All dolled up and ready for the ball!
I didn't want to spend any money on a new dress or outfit that I would only be wearing once, so I managed to throw together this look using garments and accessories that I already had in my wardrobe. I'm actually quite pleased with what I managed to achieve, and I think allowing myself the better part of the day to prepare helped me relax – it all came together better than expected! My outfit-of-the-evening consisted of a conservative black dress from Portmans that I bought a couple of years ago for an interview, a fluffy shrug from a (now-closed) local bridal boutique, two beaded necklaces from Lovisa (I think!), seamed net stockings by What Katie Did (held up by a suspender belt from Kiss Me Deadly), some freshly polished shoes I've had for years, dangly chain earrings with small teal feathers on the end ($5 from a local market), a matching feather fascinator (a birthday gift from a friend several years ago) and a black and teal feathered clutch (another birthday gift). It's amazing how resourceful you can be if you really put your mind to it!
 
Left: My radiant mum and I. Right: Paul and Joan
 
Left: Joan and Amy. Right: Erika, Amy and I (these lovely women honored me by being my bridesmaids at my wedding)
 
Some shady bootleggers… (we had to get into theme!)
We started the evening off with some pre-ball drinks and then headed down to the local hall. The ball wasn't as full as the last event we went to, but it was still lots of fun (great company helps!). The band was fun to dance to, and there were roving waiters with platters of finger food which was an unexpected delight! It's so nice to have local events to attend. I hope other locals continue to support these fun evenings so that they can continue. There's not much else to say about the evening (as some things are better kept between friends) but I hope you enjoy the fun photos that follow 🙂
 
Having fun in front of the camera 😛

On the dance floor with Paul and Joan (left) and me and my husband, Stu (right)
 
Me and my bffl, Amy. Amy has amazing hair that is incredibly long so I was super impressed with her styling. I didn't get a good picture of the back, but it was all plaited and pinned in swirls… it looked incredible!

Amy with Alice and Adam.

Left: Dapper gentlemen, Jorge and Adam Right: A quick selfie with lovely Alice!
 
Me and my bestie, Erika who always amazes with her awesome outfits 🙂

Erika looking incredible and oh so suave.

Erika, Jorge and Adam on the balcony.
 
Left: It took 30 minutes to get all the pins out of my hair… Right: And another hour to brush out all the product, teasing and curls!

Thanks so much for reading, I hope you enjoyed the glimpse into this fun evening 🙂 As always, if you'd like to be kept updated when new posts are added, please feel welcome to subscribe to my VIP mailing list.
Xx
Lowana