Gift Voucher
Not sure what to get to for that special someone? Why not give them the perfect present and let them choose!
Vanyanís Vouchers can be easily redeemed at our online store during checkout, or by contacting us for something custom made. Recipients can choose from our ready-to-ship stock, upcoming classes or be inspired by our portfolio and have us design something unique for them. The possibilities are endless! Our gift vouchers range between $25 and $200AUD (for other values please contact us and we can happily arrange it for you).
Terms and Conditions:
Gift vouchers are valid for 12 months from date of purchase.
Vouchers cannot be exchanged for cash and must be used in the one transaction.
It is the responsibility of the recipient to redeem their voucher before it expires.
When redeeming a voucher for a bespoke garment or service, normal waiting periods apply.
Add to Wishlist

SKU:

GV01
Categories: Gift Vouchers & Merch, Gift Vouchers & Merch
Tags: australiandesigner, authenticcorset, ethicalfashion, hourglass, luxuryfashion, melbournefashion, slowfashion, vanyanis, vanyaniscorset, versatilefashion, voucher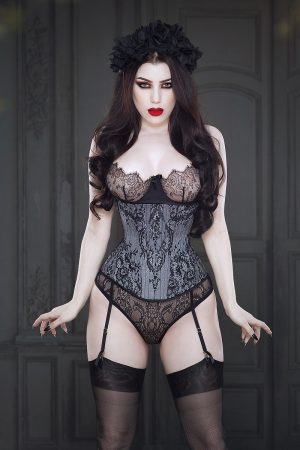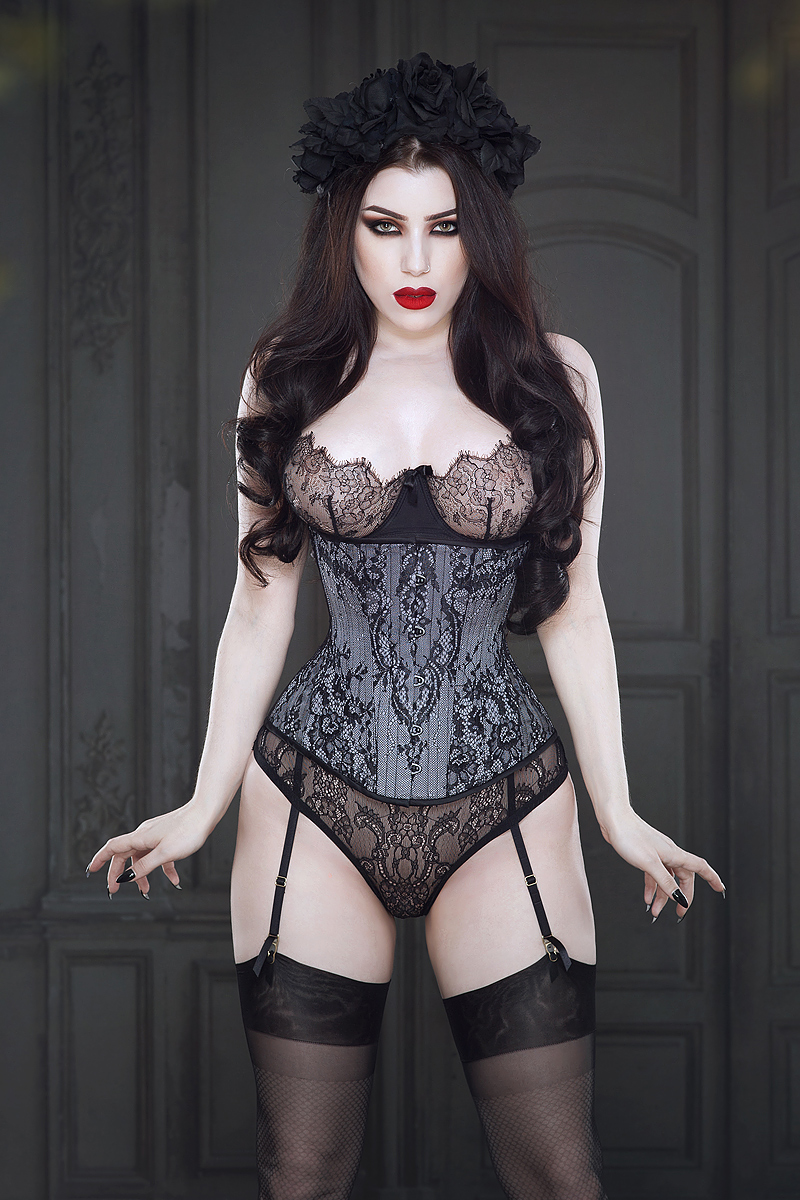 Corsets, Ready to Wear
The Lillian Underbust Corset is a luxurious, limited edition design from our first ready-to-wear corset collection. Featuring exquisite black lace that has been carefully cut and sewn to best accentuate your curves. The lace is laid over a gorgeous grey satin and the corset is bound with a decadent silk duchess binding and laces up with a soft satin ribbon.
One of the trademark features of a Vanyanís corset is the sleek silhouette and smooth, wrinkle-free finish on the fabric. The Lillian Corset is made with the best materials we could find (including a European coutil strength layer, German steel black busk and the most luxurious satin ribbon lacing). It has 30 spiral and flat steel bones, but still feels 'light' to wear as the quality fabrics provide strength and support without being bulky. (For those that love details, check out the 'Corset Details' tab below for all specifications on this corset.)
The Lillian Corset is cut straight under your bust and features a high back for a smooth silhouette. The corset comes with a structured modesty panel that is easily removable without having to unlace the corset (we used snaps!). Each corset comes in a beautiful branded box, perfect for gifting to yourself or a loved one. Click here to view a video showcasing the details.
The level of care and attention-to-detail that has gone into this making collection has resulted in an exceptional corset that will make you feel incredible.
$

795.00