Vanyanís Tote Bag
As an elegant, knowledgeable woman, you know that plastic bags are both unsightly and unkind to our environment. Here in Australia, an estimated 3.92 billion disposable plastic bags are used each year. Many of these go on to cause general havoc, blocking waterways, and even finding their ways into the stomachs of our wildlife. Wherever you are in the world, you can do your bit for the environment while looking très chic while out shopping with our beautiful reusable calico bags.
These calico bags are screen-printed in Melbourne with our gorgeous corset monogram in black. Made from a high-denier, quality fabric, all internal seams are cross stitched making them stronger than your average calico tote and guaranteeing you will get plenty of use from them in years to come!
Add to Wishlist


For your chance to be featured, use #VanyanisTote or #VanyanisMerch on Instagram.
Description: Cream bag with black screen-printed logo on one side.
Fabric: 100% Cotton calico. 120gsm high denier fabric.
Size: Bag measures approximately 36cm wide x 40cm height. The straps each measure 73cm.
Care: For best results we recommend hand washing in cool water. Warm iron with pressing clothing. Do not tumble dry. Do not bleach.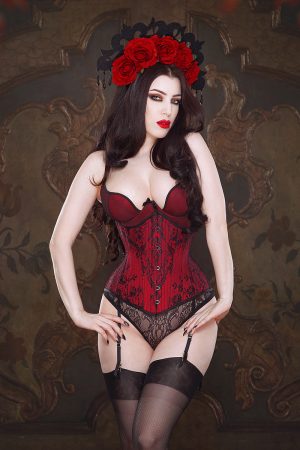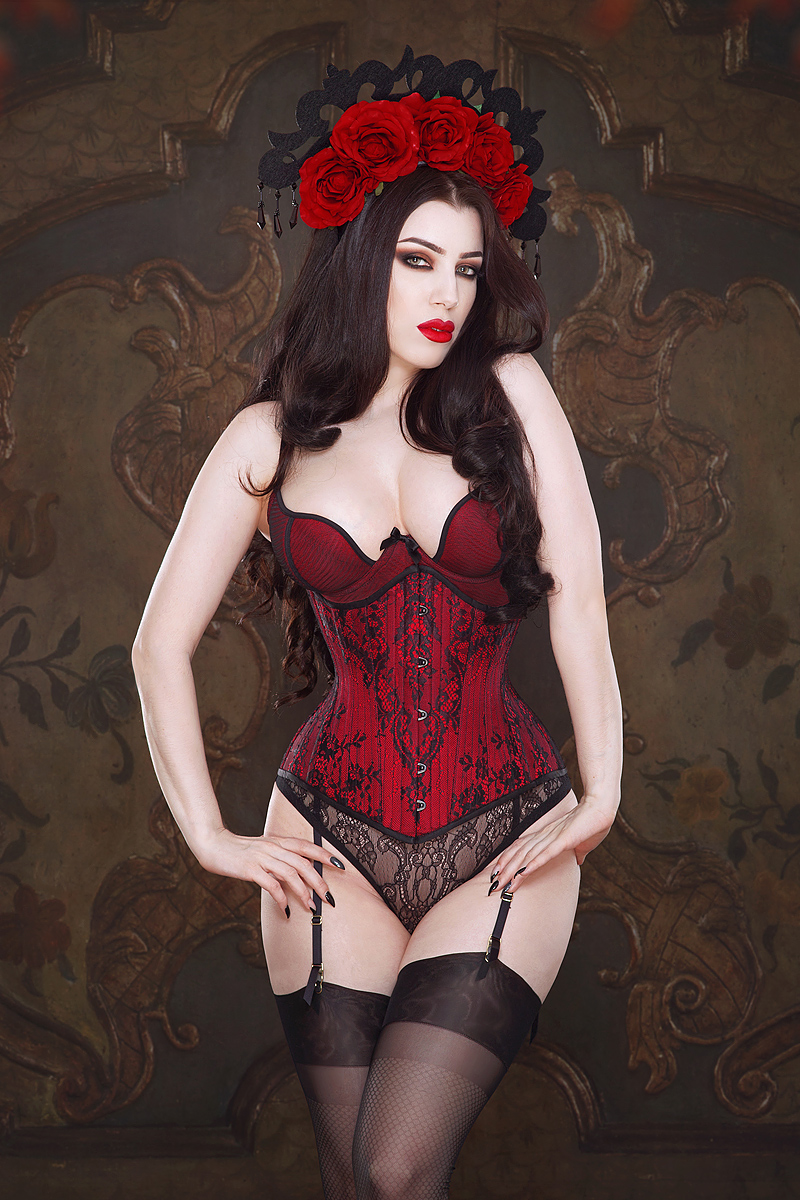 Corsets, Ready to Wear
The Ruby Underbust Corset is a luxurious, limited edition design from our first ready-to-wear corset collection. Featuring exquisite black lace that has been carefully cut and sewn to best accentuate your curves. The lace is laid over a deep red satin and the corset is bound with a decadent silk duchess binding and laces up with a soft satin ribbon.
One of the trademark features of a Vanyanís corset is the sleek silhouette and smooth, wrinkle-free finish on the fabric. The Ruby Corset is made with the best materials we could find (including a European coutil strength layer, German steel black busk and the most luxurious satin ribbon lacing). It has 30 spiral and flat steel bones, but still feels 'light' to wear as the quality fabrics provide strength and support without being bulky. (For those that love details, check out the 'Corset Details' tab below for all specifications on this corset.)
The Ruby Corset is cut to frame your bust and features a high back for a smooth silhouette. The corset comes with a structured modesty panel that is easily removable without having to unlace the corset (we used snaps!). Each corset comes in a beautiful branded box, perfect for gifting to yourself or a loved one. Click here to view a video showcasing the details.
The level of care and attention-to-detail that has gone into this making collection has resulted in an exceptional corset that will make you feel incredible.
$

795.00