Taking your measurements
Before ordering any garments from our Ready-to-Wear lines we highly recommend checking your measurements against the size chart for the garment you want to order. Every brand uses a different set of measurements to create their size charts, and you might be a size 10 in one brand and a size 14 in another. You can see why it's important to check your measurements!
Remember, your measurements are just numbers. It's our opinion that the size you are doesn't matter. What's important is that you choose a size that will fit your measurements because when your clothing fits you properly, you feel amazing. Don't choose a size based on on what number it is, choose one that matches your measurements.
How to measure yourself
You will need a dressmakers tape measure, an assistant or a mirror. To get the most accurate measurements it's best if you have someone helping you, but if that's not possible use a full length mirror instead and always triple check your measurements.
If you plan on wearing specific underwear or clothes underneath the garment, then measure yourself wearing it
Relax and stand naturally
Don't suck in your stomach or hold your breath
Keep the measuring tape parallel to the floor all the way around your body
Take measurements in centimetres or inches and round up or down to the nearest centimetre or half inch
Compare your measurements to the size chart of the garment you like and select your size (you will find the size chart in a tab on the product page)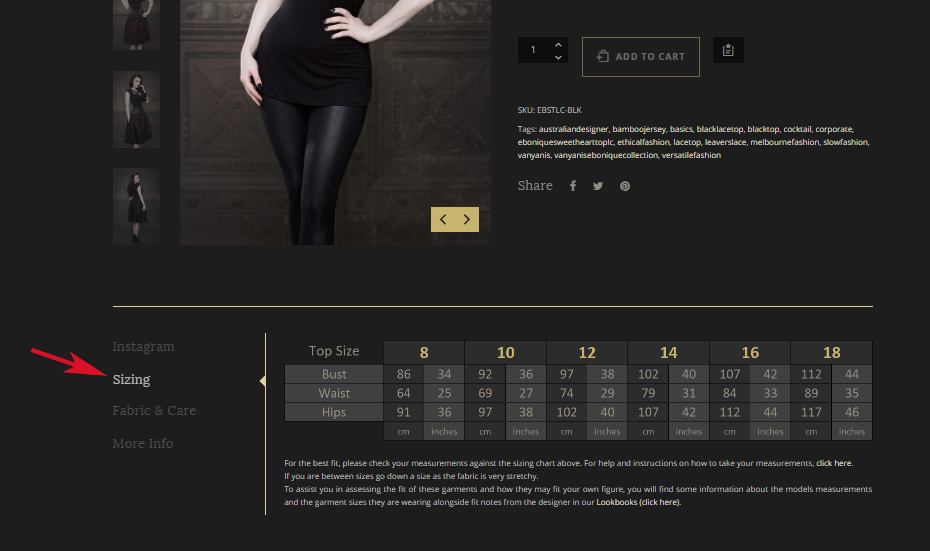 If you are unsure of the best size for your measurements, or require further instructions, please feel very welcome to contact us.
Vanyanís is not responsible for the accuracy of measurements taken by you. You can read our refunds, returns and exchanges policies here.