We had an amazing time and were thrilled to meet many of you at the 2017 MAD Fashion Showcase held at the beautiful St Kilda Town Hall.
The showcase featured an array of talented independent designers from Melbourne and across Australia, and we were so happy to bring our collection to Melbournians to see and try on in person. The MAD [Melbourne Alternative Designers] Fashion Showcase delivered an extravagant offering of some of Australia's talented and innovative fashion designers, daring performances, and varied, entertaining runway sequences. It is always wonderful to see the individuality of the designer shine through in their creations.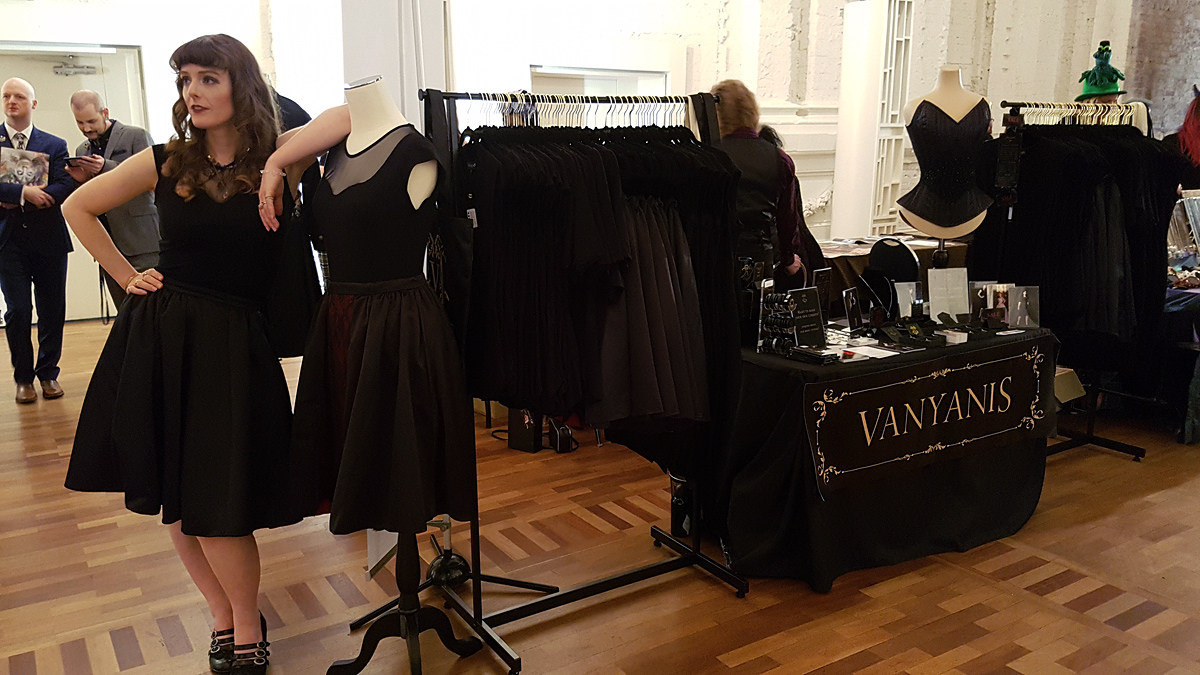 We had so much fun meeting all who came by and answering questions about our ready to wear Ebonique range, as well as the Vanyanís School of Couture corsetry courses! (For those of you interested in corsetry, ours is the best course in Australia (and the only one taught by a professional corsetiere) that excels in empowering our students to come away with the confidence and complete know-how to create your own real, flattering corsets independently.)
For most of you, this was the first chance feel the luxurious softness of the luscious bamboo we've carefully selected for our Ebonique tops. After all the work that has gone in from initial design through to labelling and presenting our beautiful garments, it meant so much to hear how much you loved the elegance of the sweetheart necklines, the soft touch of the bamboo jersey, the flattering fit of our ultimate little black ponte dresses, and the delight of being able to plunge your hands into the generous concealed pockets in our Ebonique Skirts. Our corset jewellery was also very popular (we sold out!), with its mysteriously beautiful yet clearly utilitarian engraved busk loop shape. Most rewarding of all was seeing how stunning our collection looks on you, and how confident the cleverly-designed fit of the garments made you feel. We were thrilled with the response from event goers – thank you!
Event attendees had access to a special discount off the collection during the event. It seems only fair to offer one to you too 😉 Use code "MADFASHION" to save 15% off the Ebonique Collection this week (ends 9-April-2017 and not valid with any other offer or discount).