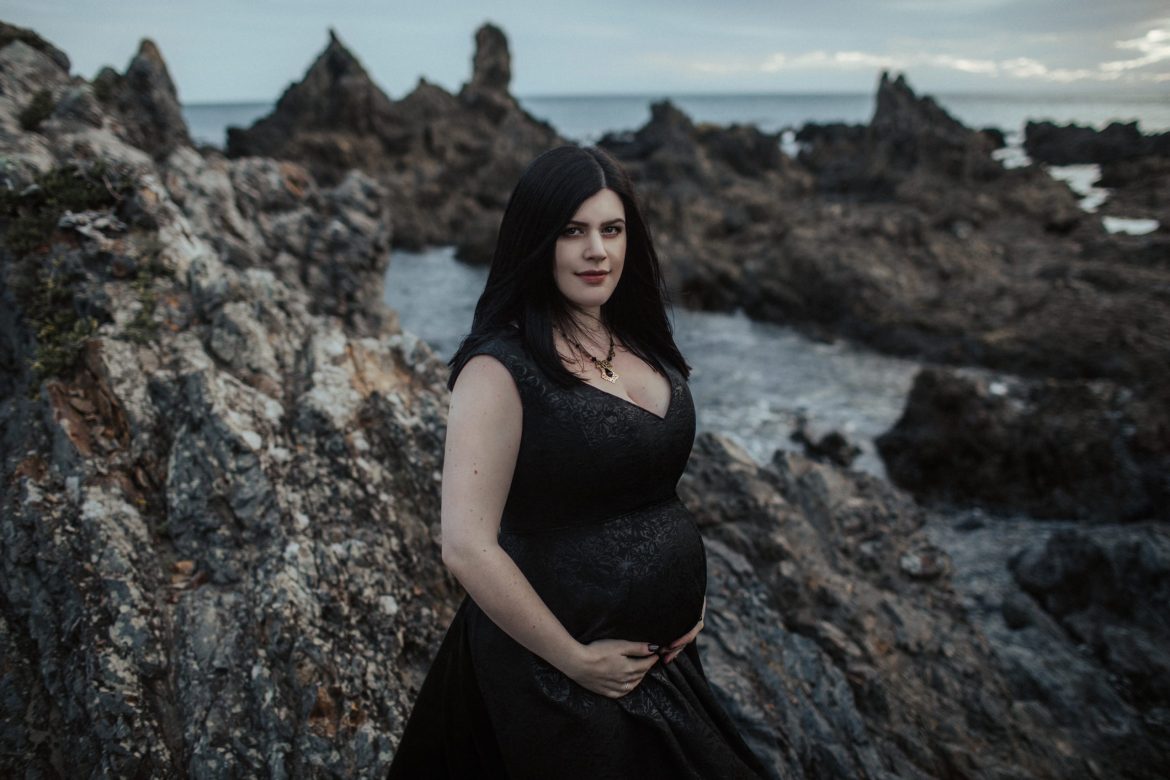 Happy New Year! As 2020 draws to a close I wanted to take this opportunity to say that I hope however you've been spending this time of year that you've made time for yourself and done something that brings you joy, however small.
2020 has been a bit different for Vanyanís due to the pandemic (as it has for many of us). The Big Plans I had to split my time teaching corsetry between Australia and New Zealand had to change, and I found myself calling New Zealand home this year. I'm so thankful for my fabulous students and new friends that have made me welcome here and to my assistant who kept things going in Australia for me.
2020 has been full of big changes and exciting milestones in my personal life – my partner Brett and I will be welcoming our first baby into our lives in the next few days. I think it will be the biggest and best adventure I've ever embarked on.
We celebrated our impending arrival at 38 weeks pregnant with a special photoshoot in Wellington with Yvonne Liew. I made myself a maternity gown out of a delicious black floral brocade and made it to fit over a special maternity corset that I made for myself during my pregnancy. I styled the dress with a necklace from the upcoming Vanyanís x Skadi Jewellery collection. It was a real treat to make myself something to celebrate my changing body and new life. Isn't it incredible what our bodies are capable of?!
I recently shared the maternity corset photo on Facebook and had an overwhelming positive response to it with many people asking about it. The corset is very comfortable and supportive, and has NO waist reduction – the purpose is to support the wearers back, belly and bust. (For the makers amongst you – I'll be writing an in-depth tutorial that will be available later in 2021, alongside a digitized version of the pattern.)
Maternity Leave
As I'm sure you can understand, I'll be taking some leave to adjust to new family life. As of the time you read this, the office will be closed.
The online store will remain open and orders will still be shipped with the help of my assistant from 14-Jan-2021.
Any emails or questions relating to orders placed in the online shop will be replied to from 10-January-2021.
Our books are currently closed for new bespoke orders. Classes and new couture opportunities will likely be scheduled for the second half of 2021.
Non-urgent queries relating to bespoke orders or services will be replied to in early February 2021.
Lastly, I'm sad to say that I will no longer be able to sell to those of you based in the United Kingdom, due to the new tax laws following Brexit. I'm hopeful that will change in the future.
Once again, I wish you a very Happy New Year and hope 2021 is one filled with much joy for you.
Xx
Lowana